Thank you everyone for the truly kind words about our little man Teddy. Little update, he has started his medication and although I haven't seen a direct improvement…I'm hoping that internally he feels some relief!
So…I finally have a project completed and I am just totally digging it. I whipped up some supper snazzy DIY Glam Magnets or as I like to think of….fridge bling!
A little back story is that in the 5 years Andy and I have been living together…we have never owned enough magnets. In fact a common thing we say under our breath is ….ugh we need more magnets..but alas in the past 5 years, I still never made it out to the store to buy them! This type of behavior is not uncommon for me…I go many months complaining about batteries being out in clocks and often have a light bulb or two blown out in my house. I find the simple solutions can often be the most challenging :).
These Glam Magnets came about when I was at Old Navy and saw some really adorable costume Jewelry. I still long to wear the funky accessories I was once able to rock…back in the day when my attire didn't consist of Yoga pants and tank tops. So I decided to live vicariously through my refrigerator and let that bad boy rock some fab bling.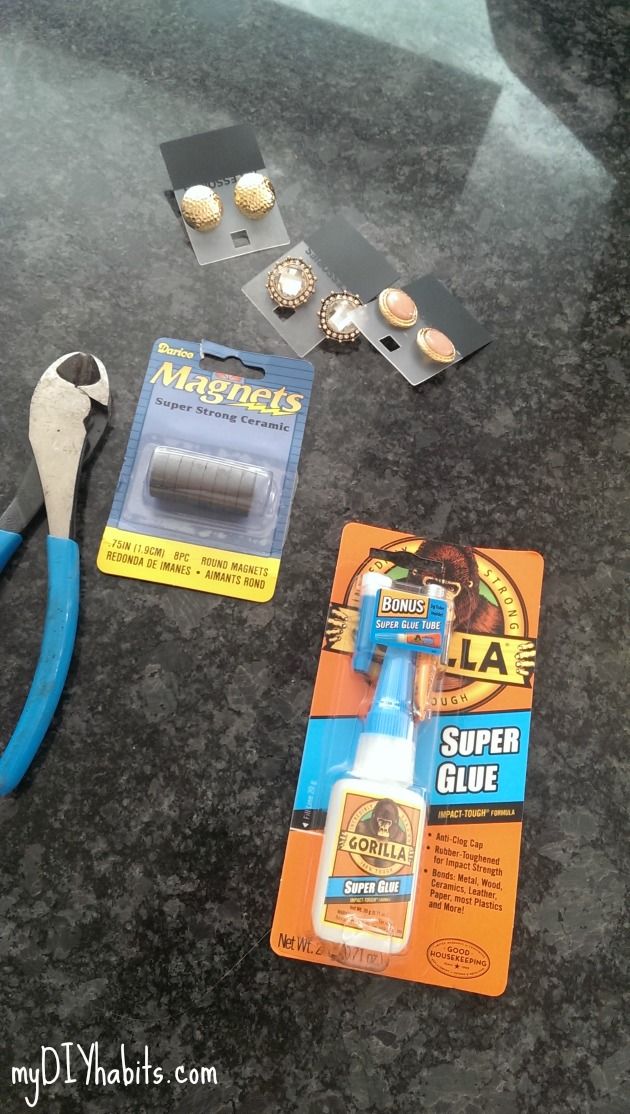 DIY Glam Magnets Supplies and Price Breakdown:
Heavy Duty Magnets: JoAnn's $2.50
Costume Jewelry (check out your thrift store, Forever 21, Old navy for earnings bracelet necklaces) $10
Wire Cutters
Adhesive (I ended up using Locitite Construction Adhesive)
Total Cost: $13 (but you could make these really inexpensive if you founds thrift store goodies)
The project literally took 10 minutes (excluding shopping time). Literally a 2 step project; snip and glue. Such an easy project for a major reward and I just love to look at them…they make me feel fancy!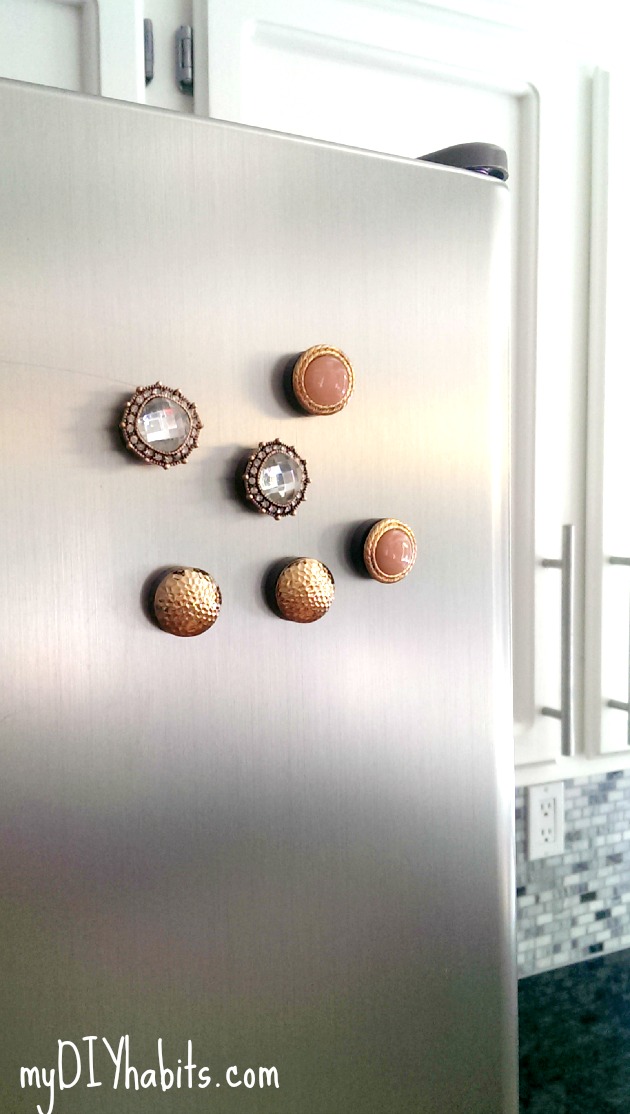 Thanks for sticking it out through my week of silence…I hope you are all having a fabulous week! But one question here…is anyone else itching for fall? I'm aching for pumpkin spice lattes, squash and the weather to start changing around here! Don't get me wrong….I love summer but there is nothing I love more than Fall!!!