This week is one of those where I just can't get anything major completed. You know…re-write your "to do" list a million times, nothing gets done, and instead of crossing off you just add more things! Yep…that's the scene over here. But honestly when I don't cross something off the list it means I was spending time with my little munchkin, so it's a total catch-22!
I did however finish a few smaller projects on the "To Do" list…like glamouring up these old frames and buying our new Hotel Bedding! Online shopping = my kryptonite.
These Glammed up Frames do not require a How To….just clean and then add gold leaf paint!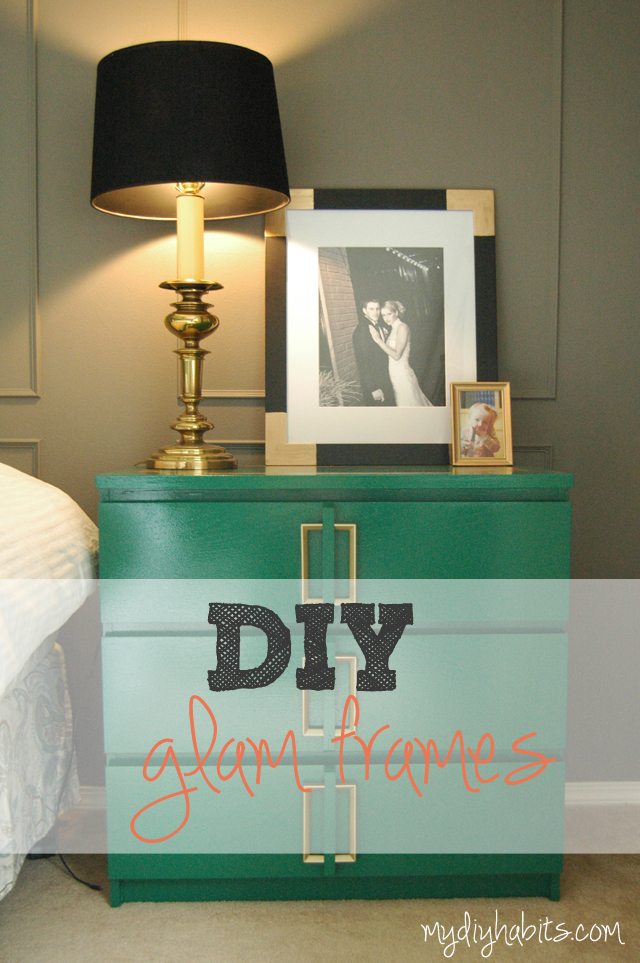 My first attempt was with the Gold Sharpie Paint Pen and I do not recommend it! I learned my lesson on that one…it sounded so easy but it was way more work and much lower quality then the actual paint…not a smooth finish at all. Don't believe the hype!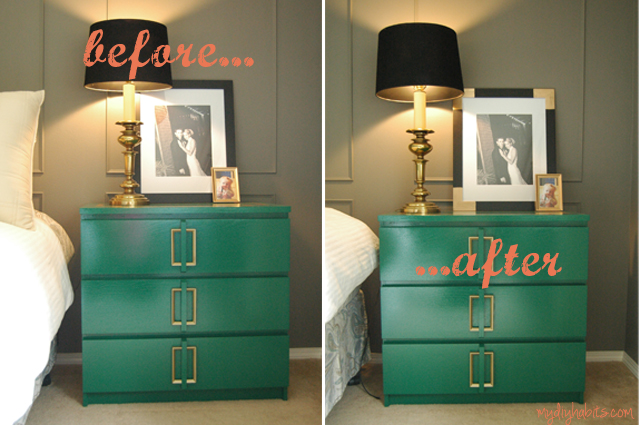 Originally I was just going to toss these frames…they are cheapies from Fred Meyers…but they hold my favorite pictures from our wedding so I was determined to make these worthy of keeping!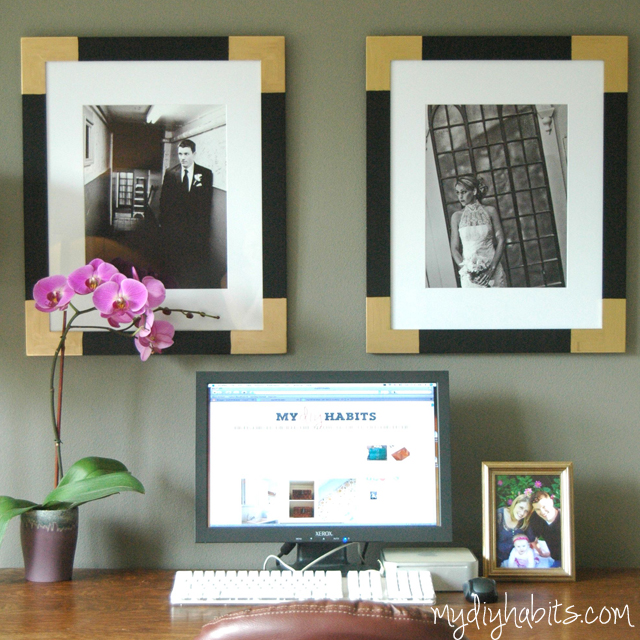 The little twist cost less then a few dollars and really helps the frames look fabu and tie into the new master bedroom plan!
As soon as the new bedding gets delivered (on July 3rd) I'll update with some pictures…probs on FB and Insta!
Thanks for stopping by and I hope to finally get some fab projects off my to do list soon!