The laundry room project is nearing a close (final reveal coming soon..booya koosha) and of course I am getting antsy for a new project. I really feel like a master bedroom overhaul is just the right fix. And to tell you the truth, in the 6ish years that Andy and I have been living together we have never put our bedroom a priority…sad face. Even in our previous home, the bedroom furniture was hand-me-downs and anything that we did purchase was small and fit for town-home living. But now we have a redonculous sized master bedroom and all those pieces seem miniature! So the executive decision is made and a master bedroom redo is Happening. But honestly if we don't do it now, we will just have more babies and then this room will continue get put on the bottom of the reno list.
So my inspiration hit me upside the head like a 2×4 and here is what we've got: Dark, Dramatic and Masculine (I'm calling it that to get Andy's buy in).
Bold Walls and Gold Accents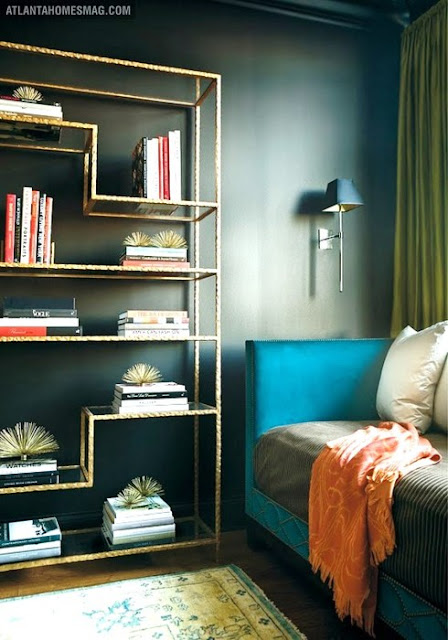 Atlanta Home Magazine
I just love this mix of color…dark gray walls, white curtains and linens, mustard and blue pops of color…yum yum yum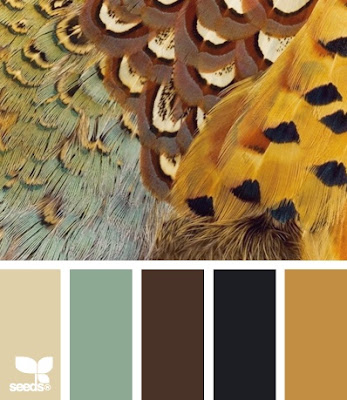 I love the everything here: crown molding, symmetrical staging, pops of gold, dramatic headboard. It's the bomb.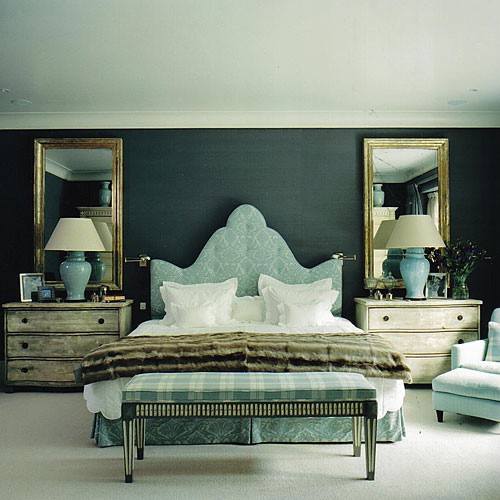 Drum Roll please….Board and Baton Wall! I soo want this but I'm thinking more of a wainscoting look to go with what we already have in the house…
This Headboard is rockin'…I'm totally making this. XL sized, tufted with gold nail head trim…yes please!
This DIY Campaign dresser will be the new Nightstand. We need more places to store our junk. Can you believe this is actually an Ikea Dresser…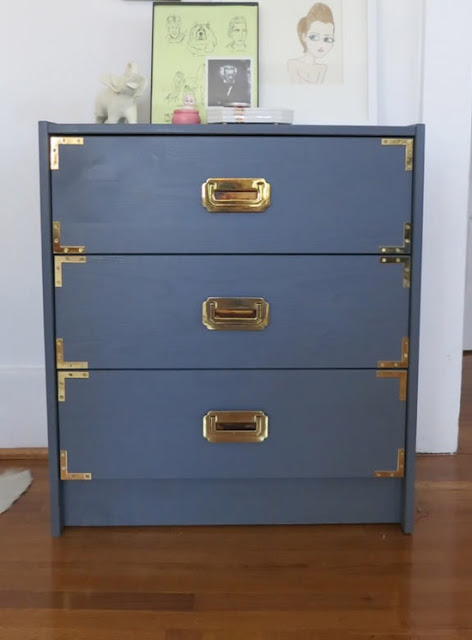 I just love all the Textures going on in this room: fur, lace, silk, velvet. It's totally DELUXE!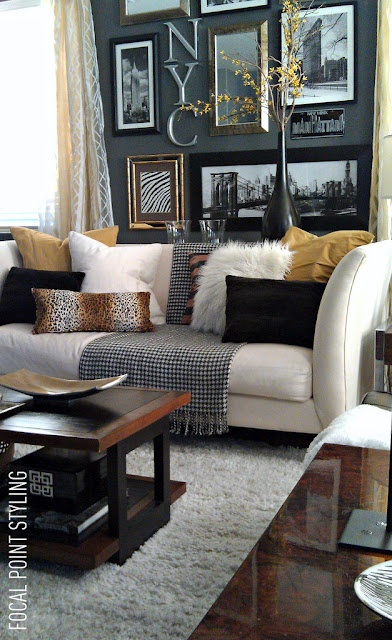 And here is the starting point people. This is our Master in it's current state. BORING!!! I want to smile when I walk though these Doors!!!

More BORING
Oh and if you didn't get enough..one more shot of BORING!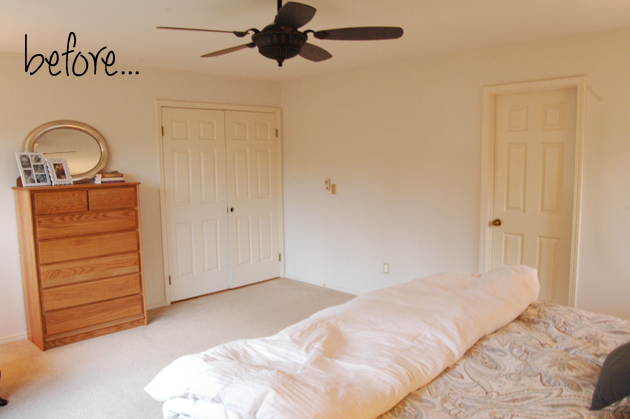 I am so excited to steamroll into this project…first thing's first I have got to settle on the wall color. So I'm off to Benjamin Moore..also known as my happy place. I can't wait to share progress!