Ok..so we've been in our house for 1 year and finally the dust is settling from a few major projects. But now all I can think about is getting organized! I've been totally vibin' some great creative "getting organized" ideas from Pinterest and here are a few that I am DEFINATLY getting done this spring. All of these are so flipin' easy its crazy I haven't done them earlier!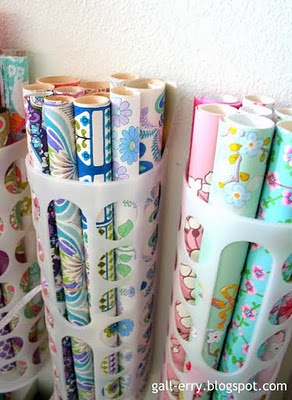 My wrapping paper is a complete mess and has been in a messy state my entire life! This is so simple! I will install in our guest bedroom closet. These plastic bag holders from Ikea will be purchased on my next trip!!!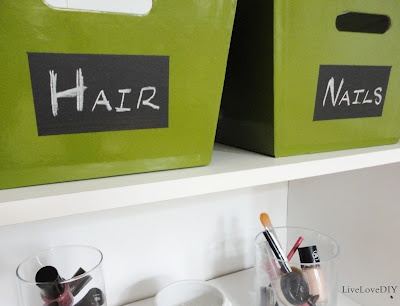 Doi…this is a total no brainer. I have huge Tupperware bins in the garage and I'm using masking tape to label their contents. I already have chalkboard paint, this would just make things look way more classy for those judgie neighbors who sneak a peak when the garage doors is open…wink wink.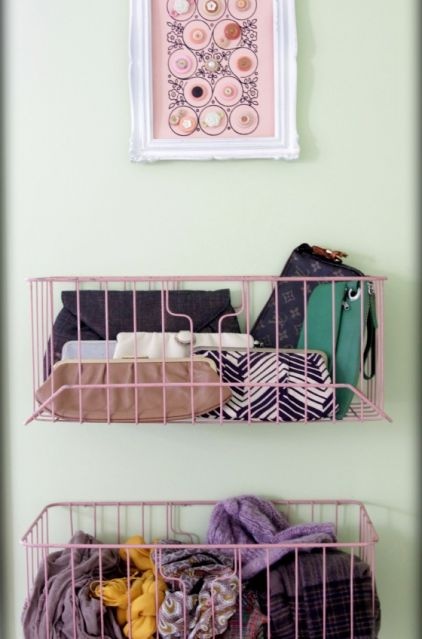 I see these bins at Ross and TJ Maxx all the time and I have never thought of this! Just add a little spray paint to jazz them up use command strips to hang and viola!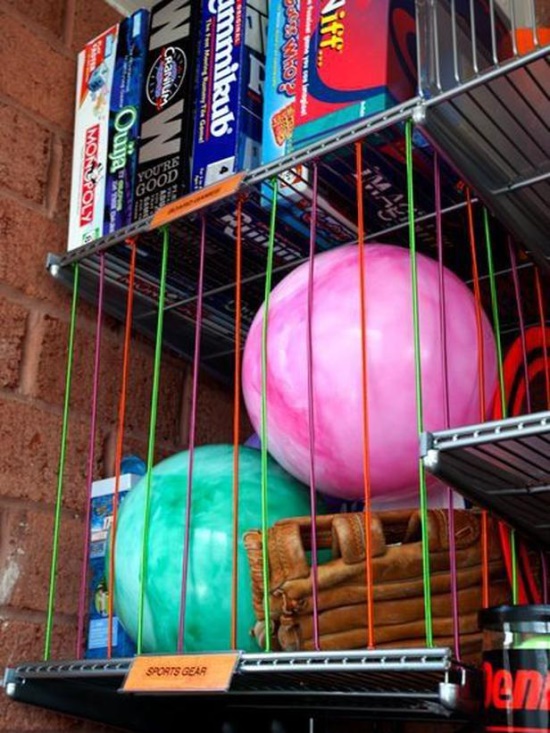 Poor Andy, I'm always on his case about his 3 basketballs (one for inside, one for outside, and one that's so nice he never ever uses it). I trip over those darn things constantly! Bungee cords are the perfect solution!!!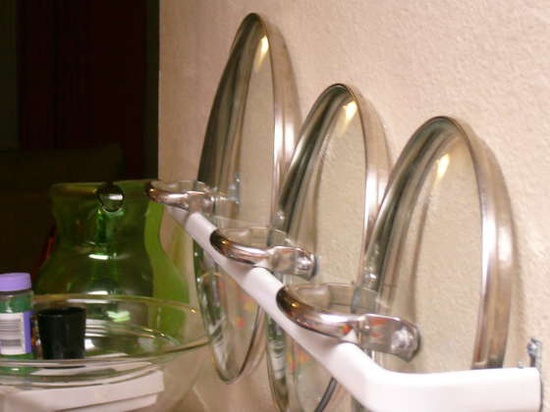 Finally a no brain-er solution to the bane of my existence!!! These curtain rods are cheap and easy to install. All this time I've been fumbling and reshuffling the lids! I could have just done this!
Well I'm off to get my house legit and organized! Yeah right, fingers crossed I get at least one of these organization ideas done in the next month!!!