DIY'ing is all about the good and the bad! Not always does an idea or project hit a home run and today is a project that falls into that "not so perfect" category. Well, I guess I should say I'm totally diggin' the results…it was the process that had difficulty!
So here you can see the plain Lamp Shade before…just a white drum shade from Target I think it was about $13 and then my amazing score of a lamp $9 from Goodwill. Total score it's big, incredibly sturdy!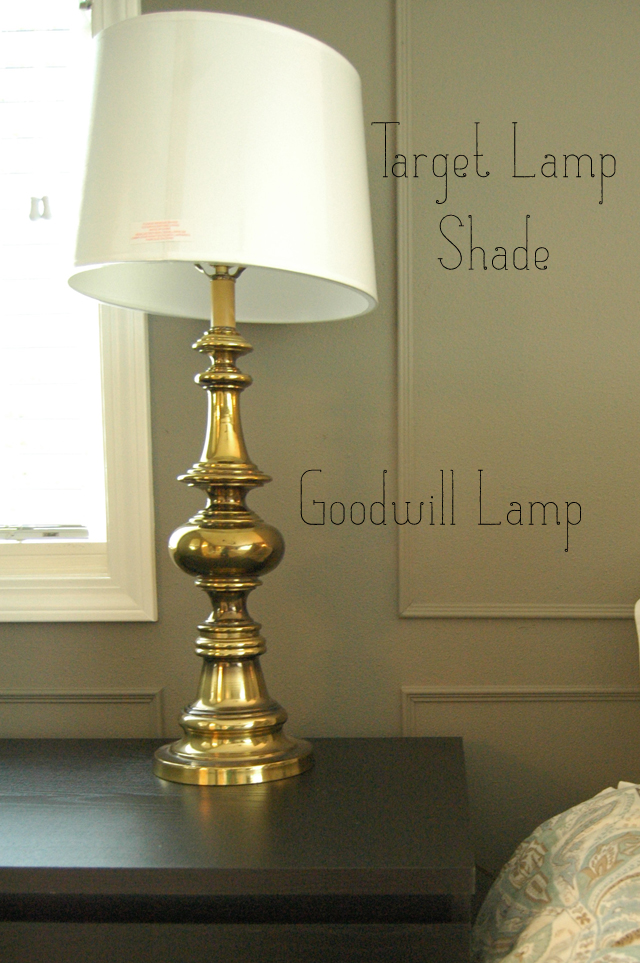 A little back story…Ben Franklin was sold out of Black Fabric paint…what the heck!? I'm totally impatient so I purchased Floral Spray Paint – the kind that it supposed to spray really soft coats – my thought was that it would still allow light to come through like fabric paint…but the reality it that it was a bad decision. My impatience got the best of me and this spray paint was not the best choice!
You can see how spotty the paint sprayed on…well it was even worse when you turned on the light! So I now have 3 coats of paint on these bad boys and I actually think I might go back for a 4th! Grrr….I'm frustrated! I pulled the trigger on the wrong paint and I'm totally wishing i had just waited for the fabric paint…I would have saved time and money!
But in the end the result is LOVELY! The Black Lamps are Bold and the really look good paired with the Dark Gray Walls and Gold Lamps.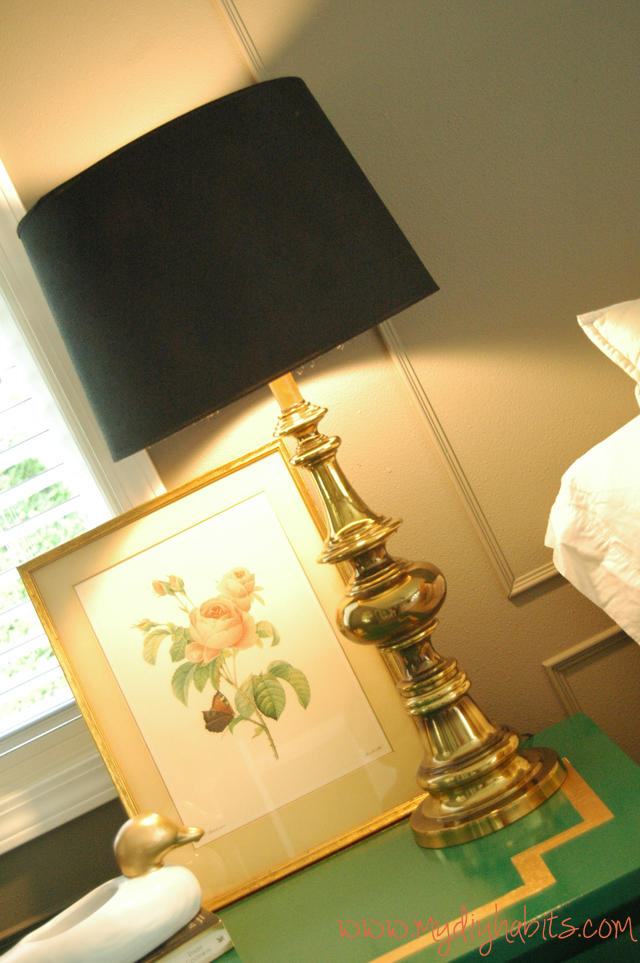 Hope you enjoy the honest truth and I'll be back tomorrow with more projects! I'm off to Home Goods….my first time ever! Fingers crossed for some major finds!