Fall is in the air in Seattle, the rain started this week! So in one last ditch effort to capture summer and save a few bucks while at it….I made 2 HUGE batches of Freezer Jam that will get us through the winter!
We eat a LOT of PB and J's in this house and I typically spend $6 a jar on the organic Jam…ouch!!! I just LOVE that my own Freezer Jam jars came out to about $2 a jar for Raspberry Jam and under $1 a jar for Peach Jam!!! Wahoo gotta love saving money and still being able to each organic!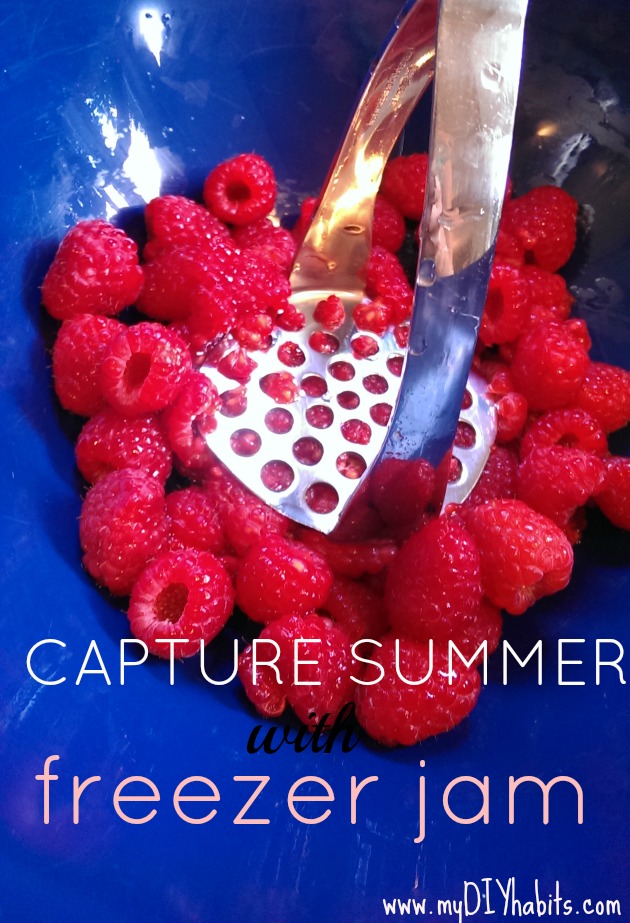 So here is a quick photo gallery of the process, followed up the the recipes that I used for Raspberry Freezer Jam and Peach Freezer Jam.
First things first…pick your poison! I love peach and raspberry so these were obviously my picks….but I did find a fig jam recipe that I thought would go wonderful this fall with a cheese plate….mmmmm.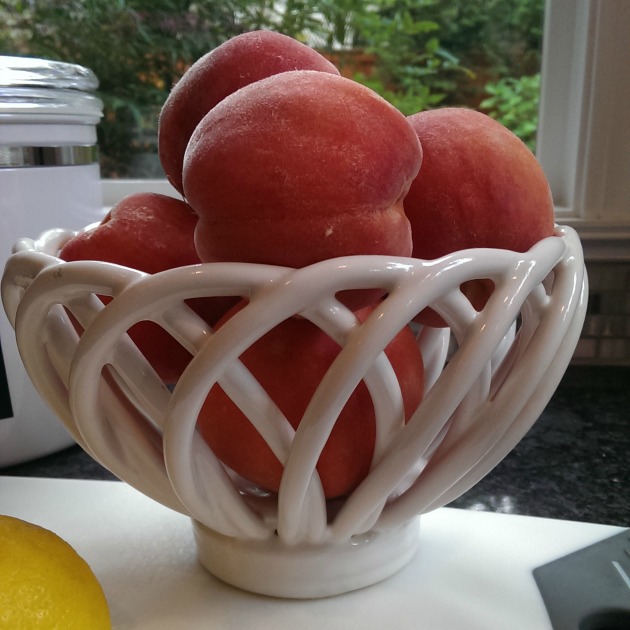 Then you prepare your fruit! Wash (cut if necessary ie. apples, peaches, strawberries) and mash.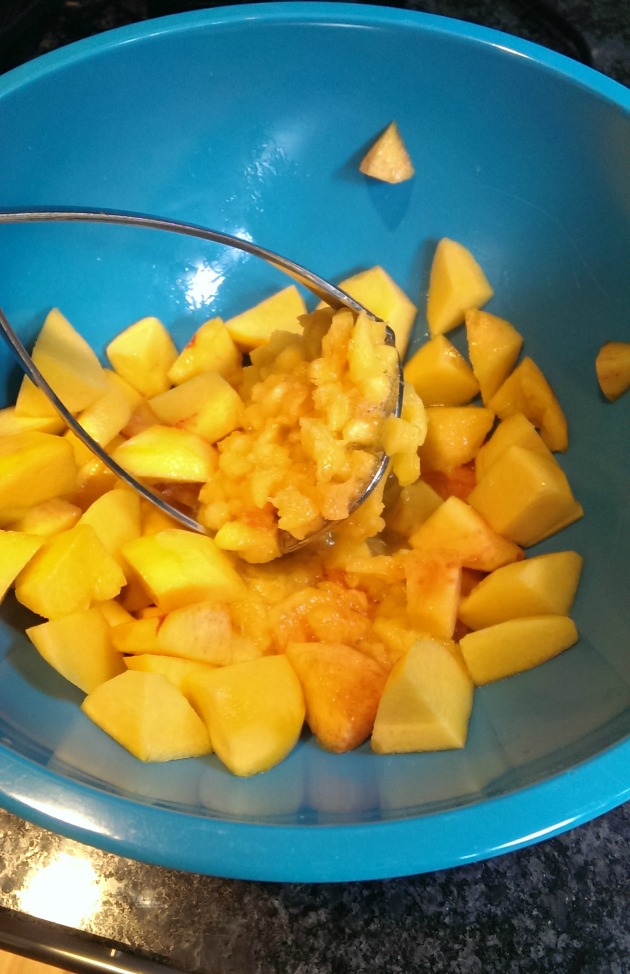 Measure out appropriate amount of fruit and gobble down any left overs. Then add Sugar and lemon juice. Try not to judge while adding the sugar….I have to admit I was shocked at how much sugar goes into this!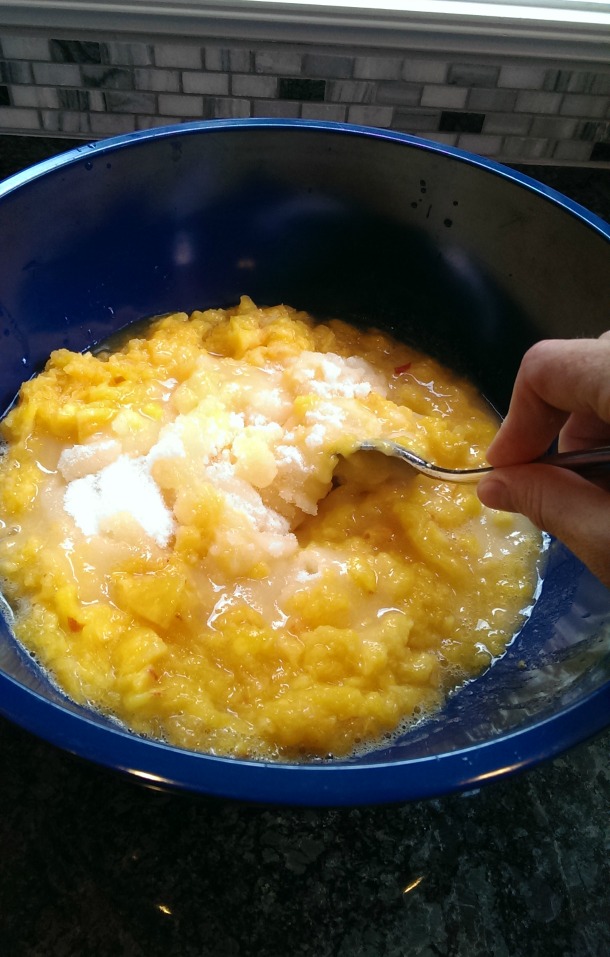 Cook your box of Sure Jell according to directions then add to the fruit mixture and stir.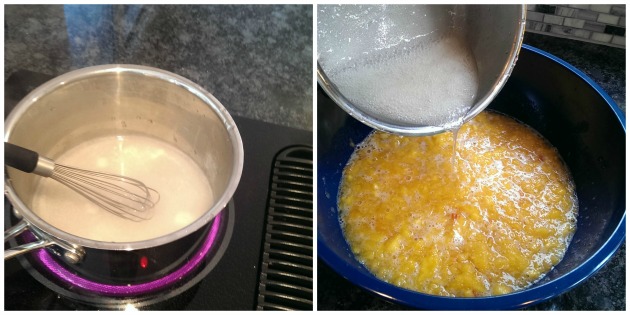 That's it…your Done!!!! Divide and pour! I used Tupperware specially designed for freezer jam, but Canning Jars or Tupperware are both great storage solutions.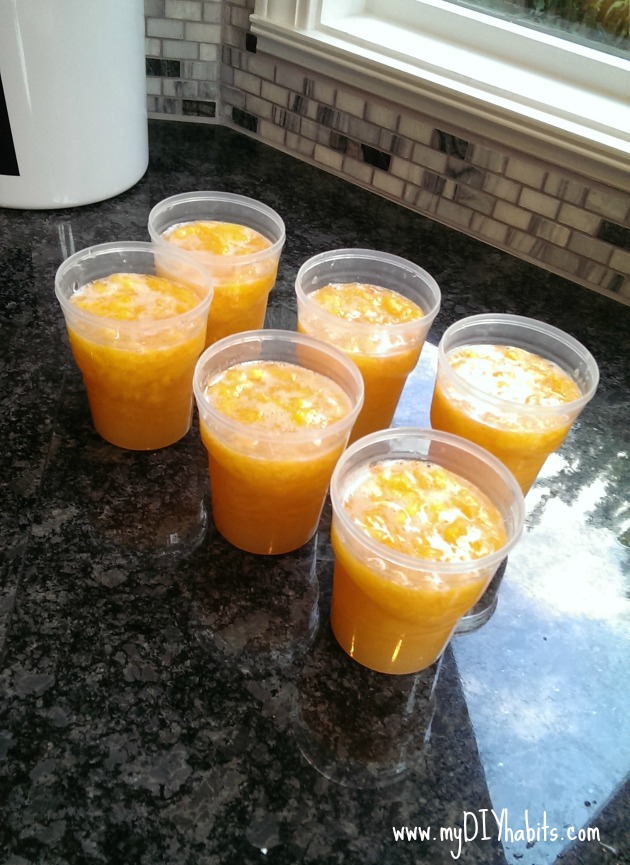 Your finished product keeps in the fridge for 3 weeks for freezer for up to 1 year!
Peach Freezer Jam (recipe from Southern Plate)
– 2.5lbs peaches (or enough to produce 3 pounds of mashed up peaches)
– 4.5 Cups of sugar
– 1 Box of Sure Jell
– 3/4 cups Water
– 2 T of Lemon Juice
Raspberry Freezer Jam (recipe from Tastes Better from Scratch)
– 6 Cups Fresh rapsberries
– 5 1/4 Cups Sugar
– 1 Box of Sure Jell
First wash, and prepare fruit (cut if peach, apple etc.) Place in a large bowl. Then mash with a fork of masher. It's ok to leave some lumps. Measure sugar and add to the bowl. Stir. (for peach recipe add Lemon Juice). Stir and set aside.
Cook Sure Jell according to directions on back. In a sauce pan place 3/4 cup of water and the pack of jell. Bring to a boil and stir constantly for 1 minute. Pour in to the fruit mixture and stir until dissolved.
pour into your clean jars. I used 8 oz containers. make sure to leave space at the top about 1/2 inch. Then store. Your jam will last for 3 weeks in the fridge or up to 1 year in the freezer.
And up next on the Blog…I'll be sharing Fall Table Inspiration! This Tuesday MyDIYhabits and 4 other bloggers have teamed up to bring some great inspiration to you guys!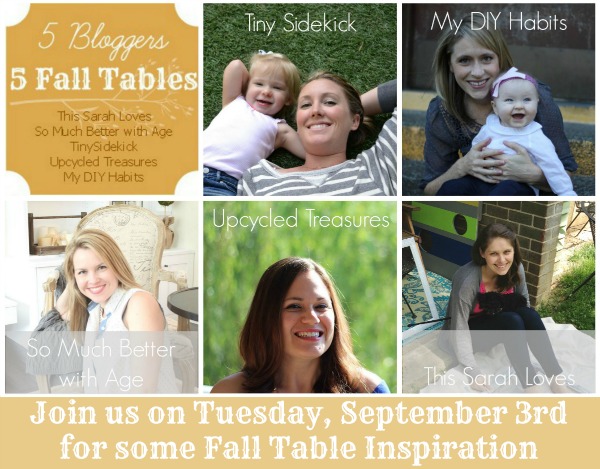 My DIY Habits
So thanks for reading and I'll try not to be well…so absent! Check back next Tuesday!!!