I'm so excited to day to introduce the 4 lovely ladies that I have teamed up with for Today's Fall Table Inspiration Post. If you haven't visited these ladies…stop by and follow them as they are all wicked crafty and talented and will surely inspire you to add more stuff to your "To Do" list…
So here are the links to these ladies blogs…hop on over and say hello!
and me….My DIY Habits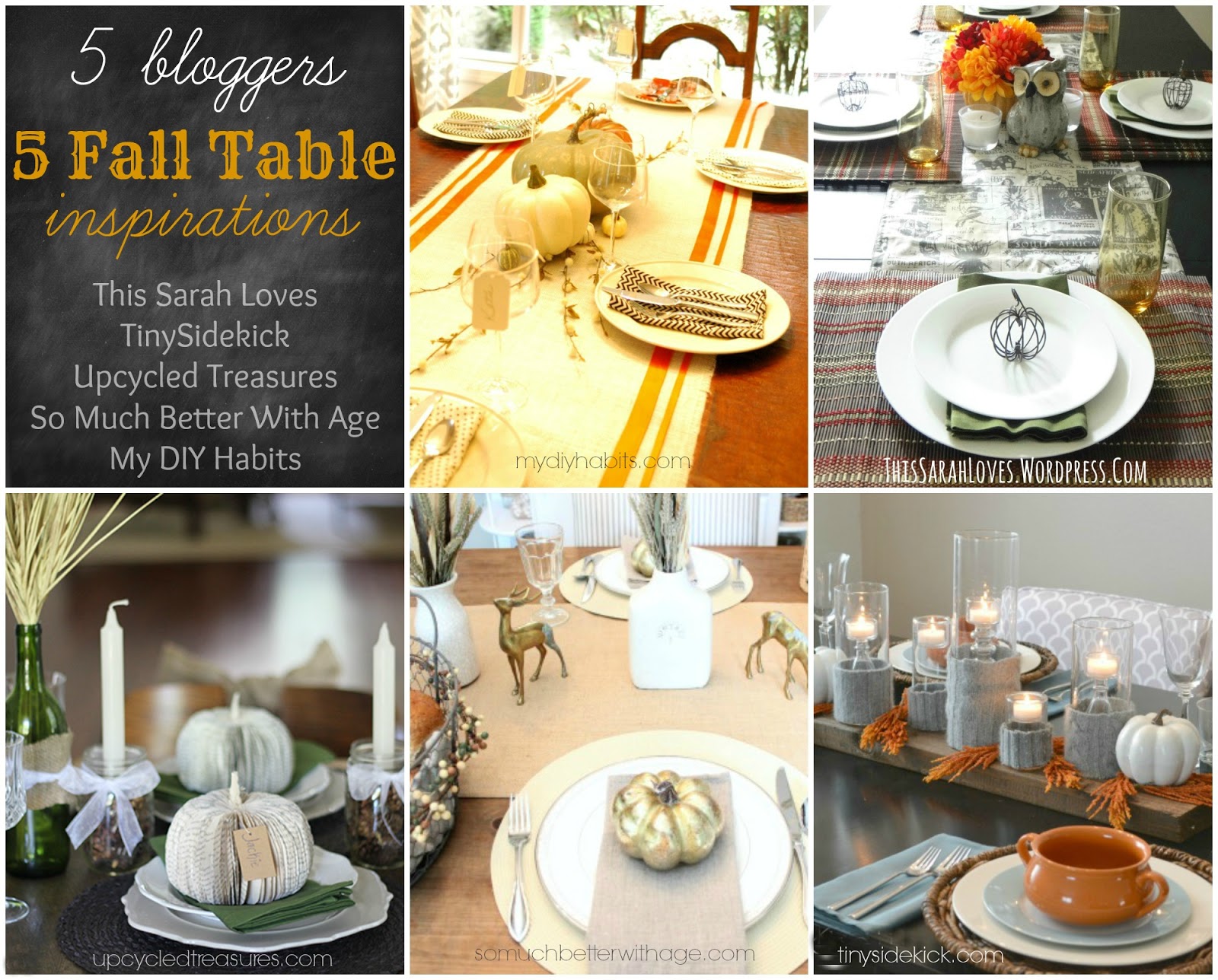 And here you have my work! If you follow this blog you know…#1 I love me some Preppy and #2 I love Saving Money! And I like to think I hit the nail on both heads with this table-scape.
This table was inspired by my moms love for napkins. Growing up I can remember we had a ridiculously large collection of fabric napkins and place-mats and now grown up I always find myself drawn to napkins! So I was so excited to get my sewing machine out and make some of my own! The napkins are polka dots, chevron and a fall floral.

Whenever I decorate for Fall …I always make the project transitional from Fall to Halloween. I really hate doing the same work twice and these two seasonal event transition so well together! For example I have Fall Wreaths that transition by changing out the burlap ribbon (Fall) out for black chevron (Halloween).
For this Table…I plan to switch out the orange ribbon for black (maybe black chevron) and simply add in spiders, doilies and cob webs in exchange for the billy ball flowers and fall looking pumpkins.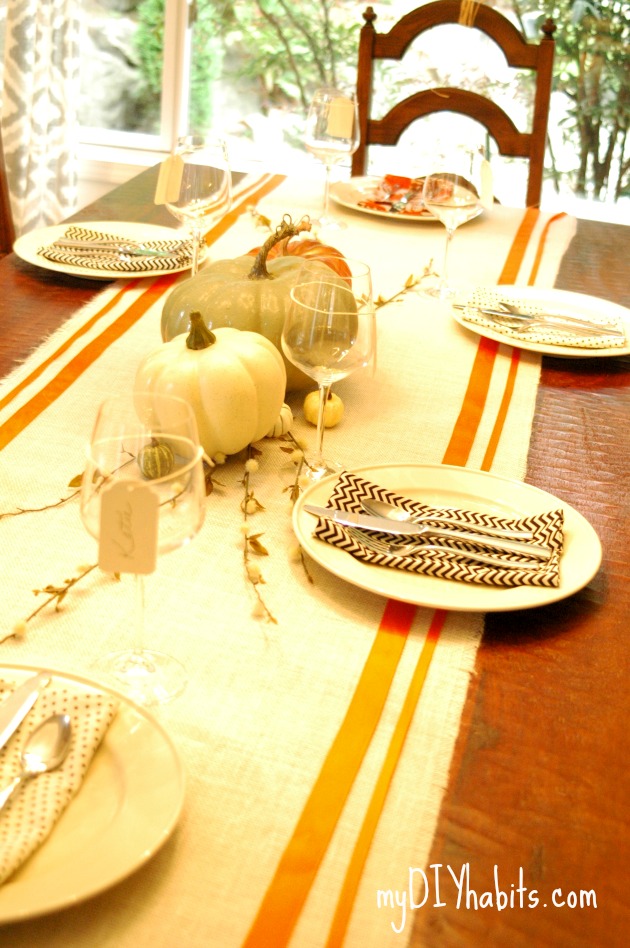 My Family's Table Decor style is extremely simple and the reason for that is…#1 we have kids and #2 we load up the Table with Food!!! Having too much decor or decor that is difficult to move on a dime would be a major party foul!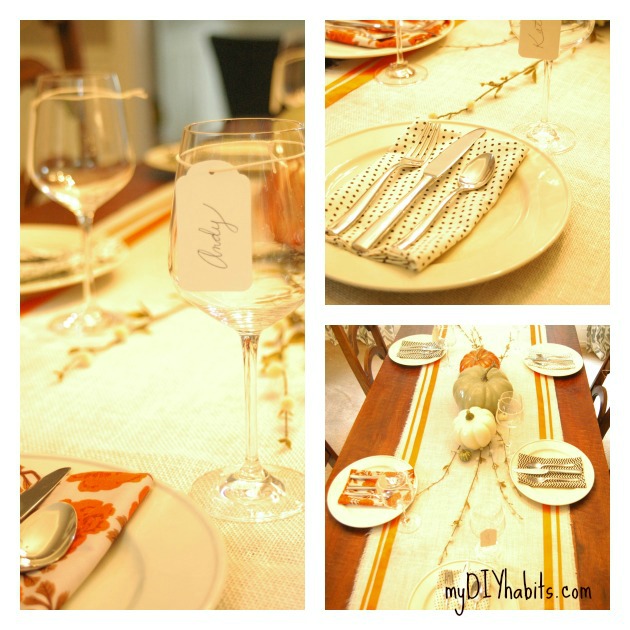 And one last shot….I love this orange floral fabric and I'm contemplating some funky fabric wreaths with too!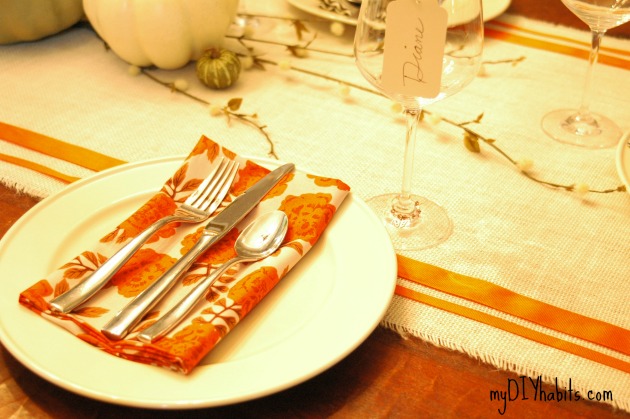 Now hop on over to the other ladies tables and say hello from me! I am totally digging their styles!