I'm back from a mild hiatus to share with you more on one of my favorite sites…Hometalk! I've raved before about hometalk and I may sound like a broken record but this love fest does not end.
The thing I love the most about this site is the inspiration, but it doesn't stop there. Many inspiring pictures have great how-to's! So it's not just fancy and impractical pictures but it has realistic projects and detailed how-to's. And if you find something you love many of the authors are available to answer questions via comment section.
It's such a cool site to aggregate inspiration, how to's, and follow bloggers you love! So shameless plug insert here….here is a link to my Home talk page you want to follow me!
Now..to get to the point…this week the amazing people and Hometalk asked me to curate a board of some jaw dropping and inspiring fireplaces that make you want to curl up with a cup of cocoa!!! That's right people Cozy Fireplaces that you can DIY! So here are 17 delicious fireplaces that will make you want to rage on some Home Depot Christmas Deals.
Click on the the below image for the link to my Cozy Fireplace Board and get inspired!
And while you are visiting…sign up, I can guarantee you will thoroughly enjoy it!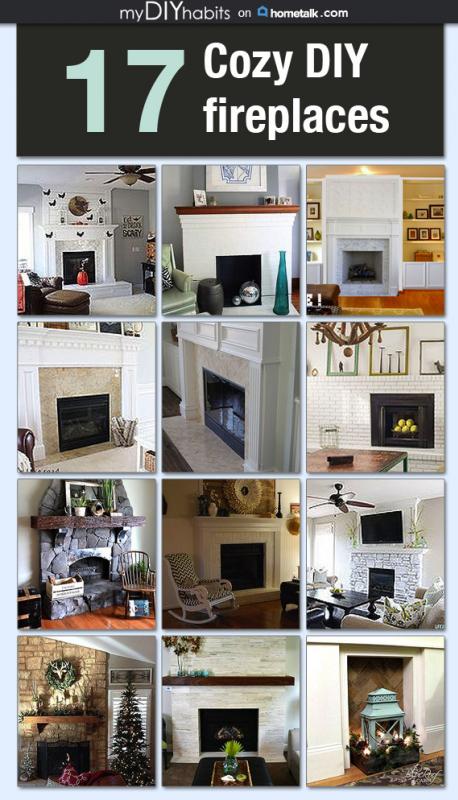 And for those of you who are wondering where I've been…well I'm recuperating from a last minute knee surgery. Between the Physical Therapy and endless holiday events I am swamped but I do hope to get some posts out soon. Oh and maybe even some shots of our Christmas decorations. I hope you are all having a wonderful holiday season!