Are any of you guys constant re-homers of furniture? I seriously find myself relocating furniture throughout my house weekly…daily…it really keeps my husband on his toes! This is my favorite trick to make old home decor feel new again…well this and gold leaf paint :).
Another great trick is adding fabric and by fabric I mean instant sass..hello leopard print!
These x-benches were originally in our den and we used two, side by side, for a coffee table. They never felt "right" in that room and have now relocated to our master. They are perfect for assisting our insomniac dog with getting in and out of bed for is midnight walkabouts. And yes…our dog really has insomnia…
The x-benches are a few years old from target. I love the shape, and size, but it's never been love when it comes to the faux leather tops. I've been eager to re-cover these and I pinned this room years ago as inspiration.
Pinterest shot out…follow me if you please!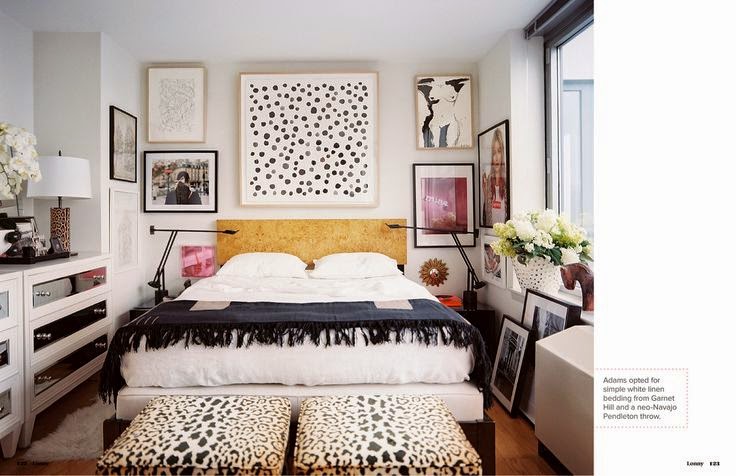 source: Lonny Mag
Anything I can buy online is my jam at this current state in life. I cannot find the time to drive around looking for my dream fabric…so I was so thrilled that Ballard designs added this cutie to their fabric by the yard program. The photo reads more white grounded, it is actually more of a cream…but that's ok! Any touch of animal print will do!
Like most benches and chairs the tops are easily removed….
Cut and wrap your fabric. I chose not to add additional padding, but you could do that.
Staple away! Manual stapler works fine for a small project like this. If the fabric was thicker I would have used my electric, and if I was reupholstering a wing-back chair, I would have used my pneumatic stapler.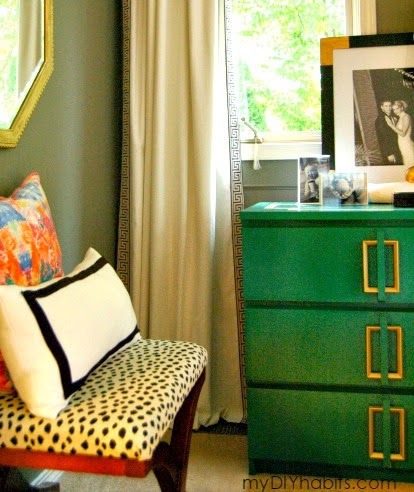 The benches are much more interesting…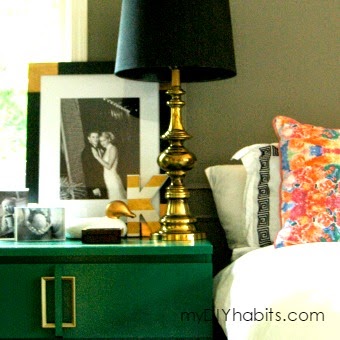 Next up is a headboard and bed-frame. But, I can't start that DIY project until I finish Epoxying the garage floor…remember that long garage "wish list" I created. Well it's close to finished…booya!!!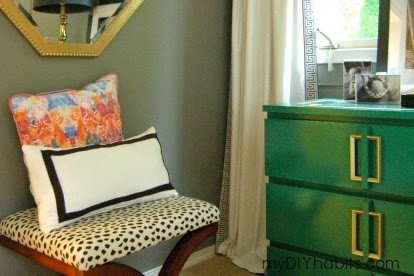 And there you have it…a little update with a big impact, that most importantly makes me smile!
Thanks for reading, love ya!