I just wanted to share some amazing images I've been obsessing over this week! I must be getting in touch with my feminine side because I am so obsessed with these Hollywood Regency Glam and Chinoiserie Chic styles.
Check out some of these fabulous Rooms!
The most Amazing Wall Paper EVER! Love the Emerald, Mint, Pinks and obviously the gold!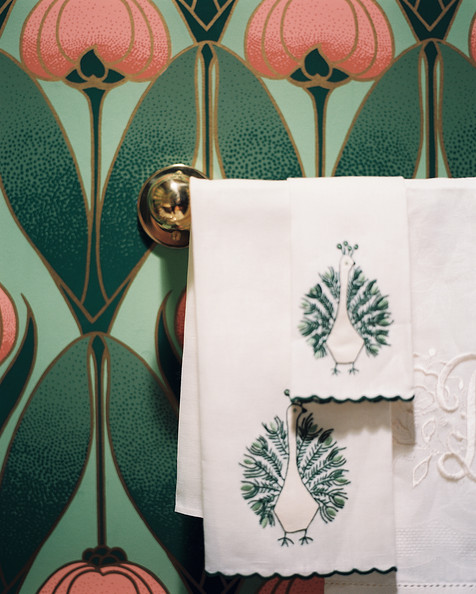 And this Wall Paper…what a fabulous DIY Stencil Project…I will pin for my new master bathroom! How Glammy Fab would this be?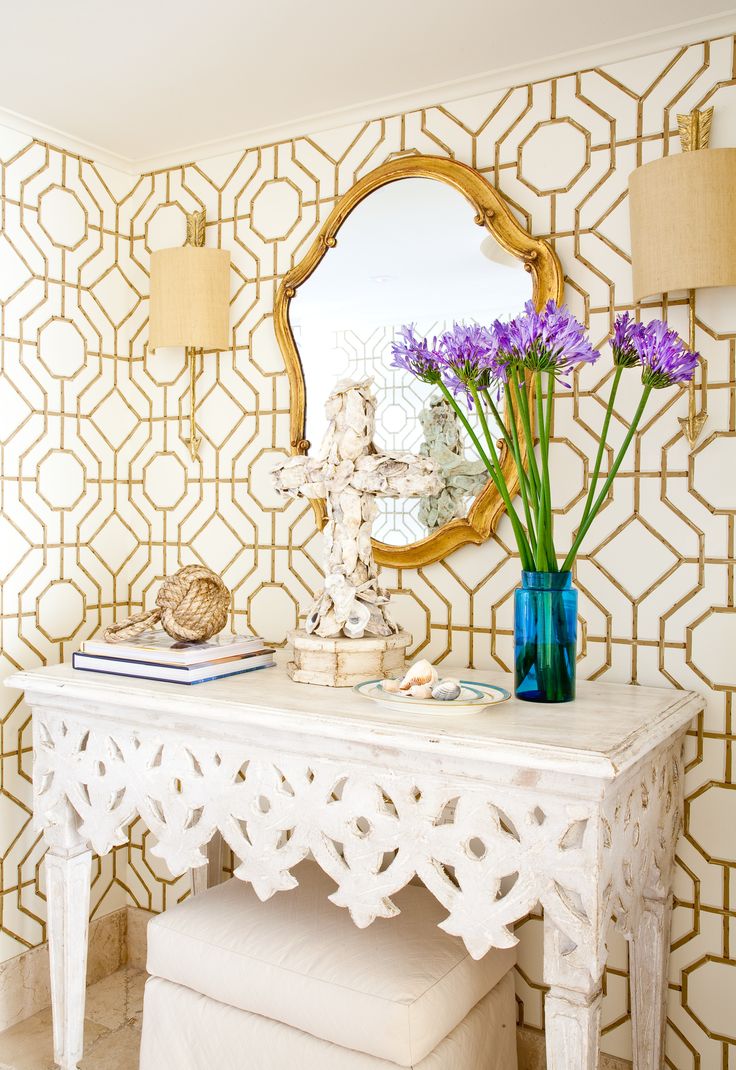 And what's not to Love about this room? It's so white and popped with pink. I just LOVE! Downside…a dog and a two year old do not mix. I can just see smashed goldfish all over that crazy expensive couch!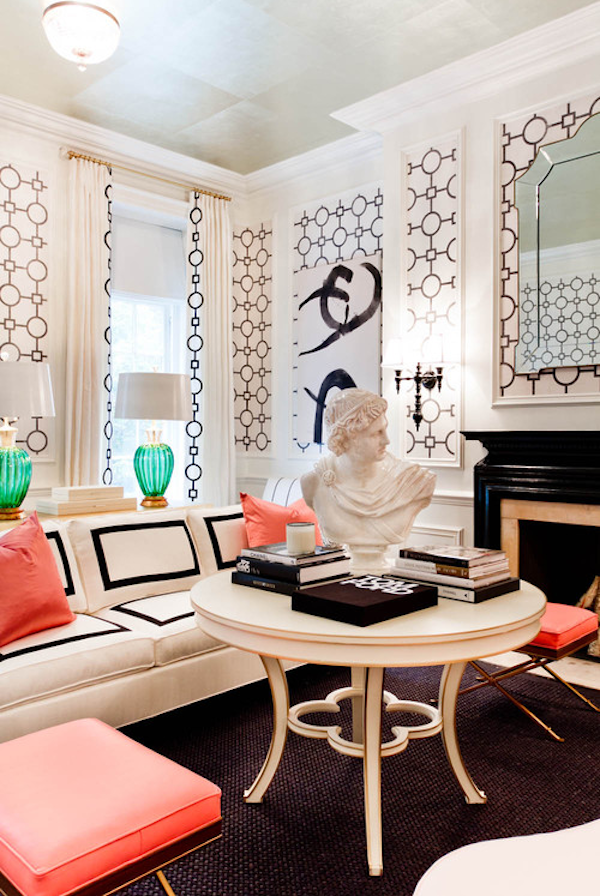 Via Peach Macarons Pics Tobi Fairley
Totally wild and fabulous Jewel Tone Mix…love the table love the missoni style rug. I just LOVE it ALL
Via Design Sponge – Kate Schintzius
How coolio is the orange credenza, mirror and leopard chair…so trend right!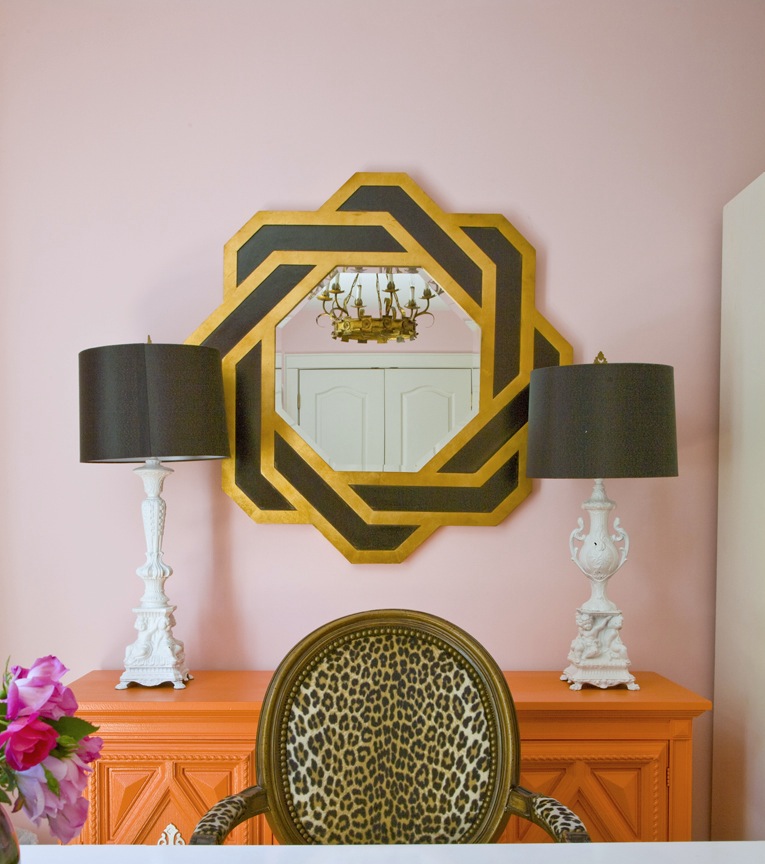 Via Jill Sorensen – Live Like You Blog
And so….now you know what my house would look like if I had a bazillion dollars! Yes, expensive taste is so right and soooo wrong!