TADA! A NEW FENCE!
The fork has been stabbed into this project…the fence is soo complete! We finished staining and adding capers this week and I have to say things look pretty dang good!
If you are eager to see progress pictures on the fence building here are the links to
But today we are gunna talk about my new best friend…the paint gun!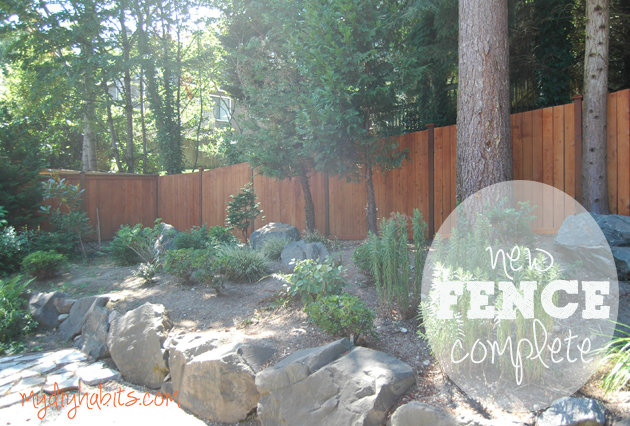 For staining the fence we choose the BEHR Ceder Transparent stain from Home Depot. It is the least "tinted" stain…but really is does have a slight reddish hue.
The first thing we had to do before getting our painting on…was to pressure was the part of the fence that was not new (if you look at the picture above…that would be the entire left side). And I'm about to share a major learning moment with you all…pressure washing is NOT a DIY job! Just hire that out. For washing a fence you absolutely need the more powerful pressure washer 2700psi, so we went to Home depot to rent that bad boy which cost $75 for 4 hours and about $120 for the whole day. Then we got started and quickly realized that to get all the dirt and grime off it would take minimum the ENTIRE DAY. Your body would be numb from the vibrations! We just gave up for reals. Then I called my roof washing guy…and guess what he charges $0.75 per plank. OMG it only cost us $100 to hire it out and it took them 3 hours! So we definitely had and expensive learning moment (you know home depot charged us for the 4 hours).
But the fence was clean and ready for paint…and Christmas came early for this girl (thanks Dad) we now own a beautiful new paint gun!
We used 9 gallons of stain for the close to 300 feet of fence (200 of that was the new fence).
and when you are applying 9 gallons of paint…a paint gun is essential!
Check it out a picture of me actually working. Prepare yourself for some real hotness…who loves my protective wear, gloves and a mask! We saved so much time with this gun. Painting the whole fence probably only took 6ish hours. For 300 feet of fence…that is amazing!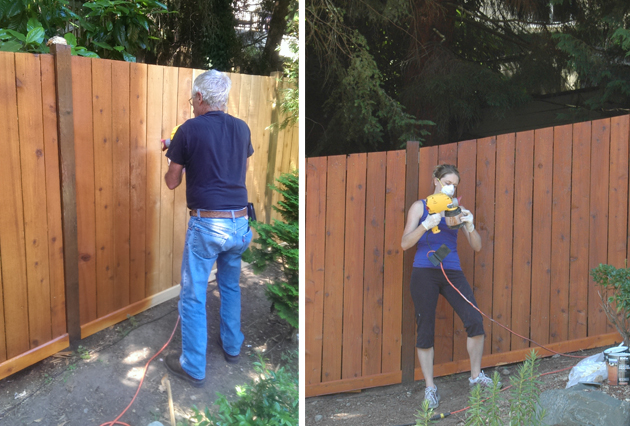 So here are the before and afters….my favorite part!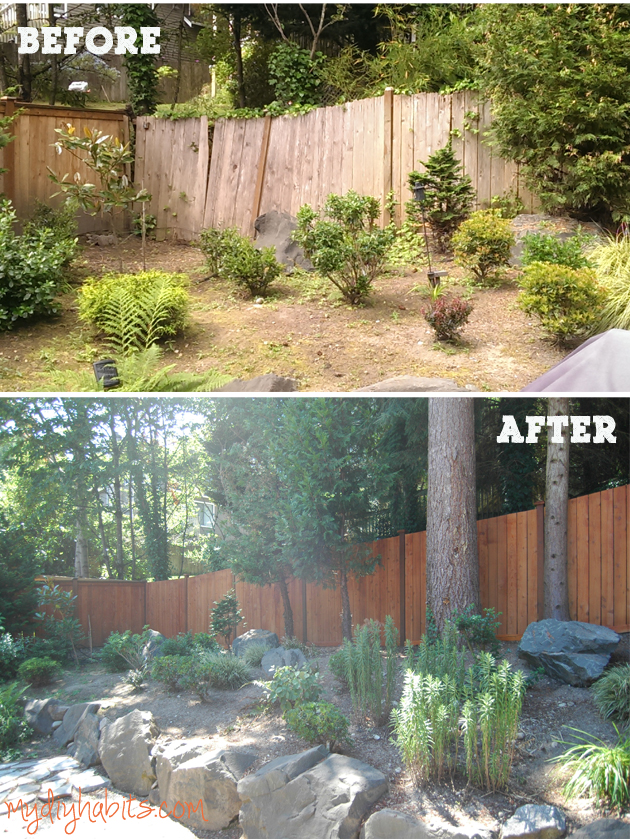 and now the side fence!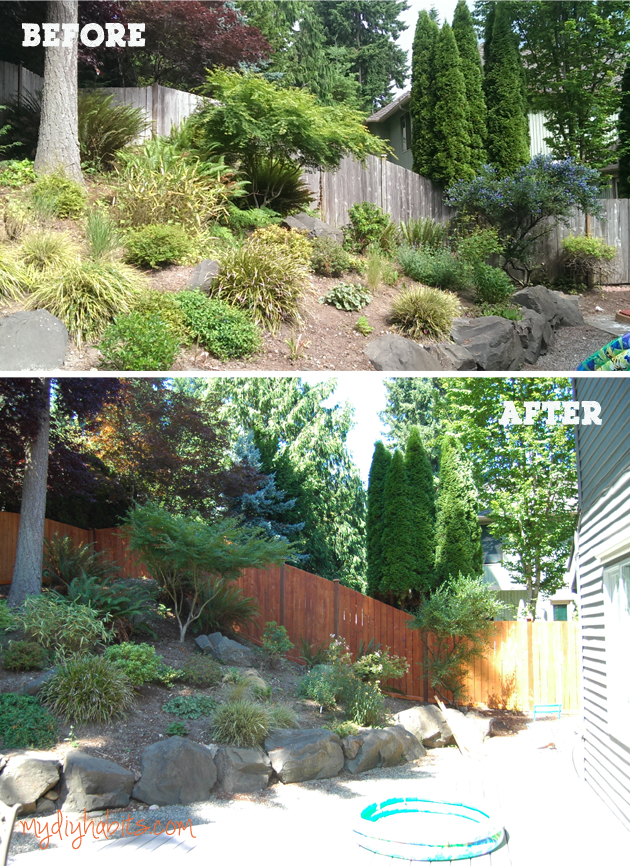 So happy to have this project complete because that means I get to start on the new Den upgrades!!!